$600USD
In yor health products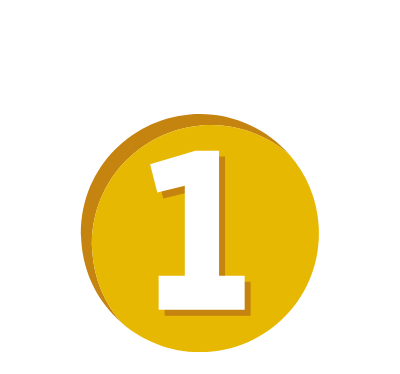 $600USD
In yor health products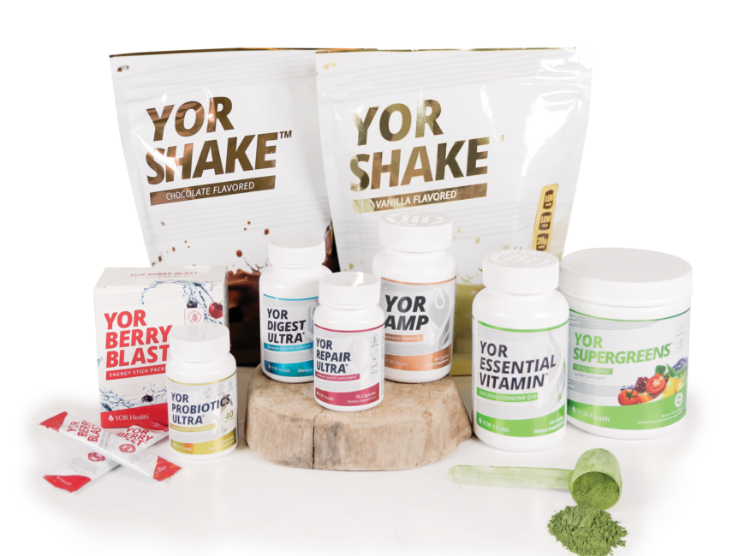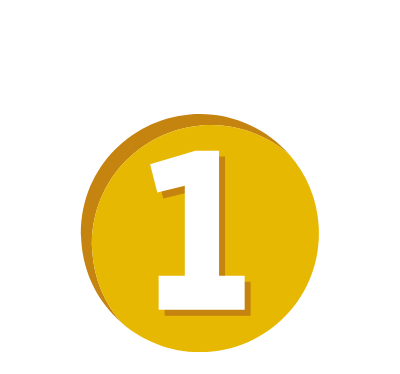 Viviana Maricela Saucedo Gonzalez
Tlajomulco De Zuñiga, MEXICO
My name is Viviana and I am 41 years old. 5 years ago, I started a small cakes and desserts business (in addition to my office work), so it is impossible for me not to taste or eat what I prepare; as a result I have been gaining weight and increasing sizes.

On September 2016 my weight was 150 lbs / 68 kg, my trouble areas measurements were waist: 70 cm, hips: 108 cm and thigh: 52 cm. When I started YOR BEST BODY at HOME on June 2020, I weighed 190 lbs / 86 kg, waist: 106 cm, hips: 125 cm and thigh: 74 cm. My fat percentage was 23.5%, but it went up to 45%.

2019 was a very difficult year, my husband was fired, and I took refuge in food. That same year I was introduced to YOR Health, I had heard many people talk about the platform and the great support that they are to lose weight and reduce sizes, but I never had the opportunity to try them. I took Hot Yoga classes, which did help me with stress and anxiety about eating, but I didn't notice any change in my weight or sizes. Sometimes I went for a walk but not consistently, nothing was working for me and that made me sadder.

I started 2020 determined to improve my health and lose weight, but I only went to CrossFit classes for 1 month and unfortunately Covid19 forced us to suspend activities, but since the excuses are easier to follow than motivation, I stopped all physical activity, I started eating more and my sizes increased.

A couple of days prior to a new YOR BEST BODY at HOME episode, my 'upline' motivated us to join so, carried by the team euphoria, I joined… but I began to question myself why I had signed up if I did not want to do anything, but instead of letting myself be defeated, I found courage and contacted my coach: Azul Moran. I told her about YOR BEST BODY at HOME, that I was already 2 weeks behind and I only had 6 weeks left to do my best. I sent her the fact sheet of the YOR Health products that I had, she gave me an exercise plan and diet according to my size, and complemented it with the benefits that each product would bring me.

I would take 1/2 serving of YOR Fiber Plus first thing in the morning, and 1 capsule of YOR Probiotics Ultra before breakfast.

My morning snack was YOR SuperGreens, which kept me satisfied.

I exercised in the afternoon, and the YOR Shake was a great ally, I took 1/2 scoop before training and 1/2 scoop post training, as it supports recovery and muscle growth.

After dinner and before bed, I would have another 1/2 serving of YOR Fiber Plus mixed in water.

In just 3 weeks I lost several inches in my waist, hips and thighs, which are my trouble zones; my skin looked much better too, that motivated me to keep pushing myself and eating healthy. In 6 weeks, I had a significant change and although the scale read that I only lost 2 kilos, my body fat index dropped to 40%, I dropped almost 10 centimeters from waist and hips, my face no longer looks so round, my mood improved a lot too.

Here are my coach's final comments:

"Hello Vivi! I'm very satisfied with your results, you have had a very positive change in just six weeks, you have changed quickly, you look healthier and the best of all is your emotional change, you look much happier and more excited, I love the idea that you are aware of the importance of your diet and how it influences your physical but also mental state.

Along with the YOR Health products, you have managed to get results and motivate yourself with YOR BEST BODY at HOME as you have not done in a long time, from now on with the mentality you have you'll keep on moving forward, congratulations! I send you a hug."

I am very happy, and I feel very motivated, I am not going to lower my guard, I am going to join again!

I'm coming for more, hand in hand with YOR Health!

* The testimonials contained on this website and any other publication or printed materials are provided by customers who have used at least one YOR Health product. Please be advised that the testimonials contained on this website and any other publication or printed materials reflect only the experiences of the customer who has provided the testimonial. YOR does not make any claim that such experiences are typical or are indicative of future performance or success of using one of their products.

When replacing 2 out of 5 mini-meals per day with a meal replacement shake, the average person should expect to lose 1-2 pounds per week. As with any reduced-calorie diet, the amount of weight you'll lose will depend on the number of calories you consume in proportion to your weight.

Individual results may vary. Factors that may affect your results include (but are not limited to) your metabolism, exercise routine, diet, smoking, pregnancy, current medications and any medical conditions. As with any health or fitness program, regular exercise and a sensible eating plan are essential to achieve long-term weight loss results. No customer was paid for a testimonial.
*Product value is in USD